TREVOR Gretzky signs with Chicago CUBS


Gretzky was the Cubs' seventh-round pick out of Oaks Christian High School in Westlake Village, Calif., at June's amateur draft.
The 6-foot-4 first baseman had signed to play at San Diego State but instead will start his professional career with the Cubs
==============================================
Nikolai Khabibulin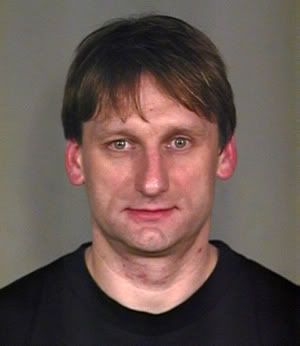 Edmonton Oilers goalie Nikolai Khabibulin will step outside Arizona's Tent City prison Sunday as a free man after serving 15 days for impaired driving.
Khabibulin will spend the remaining 15 days of his 30-day sentence under house arrest in Paradise Valley, Ariz.
He was also ordered to pay a $1,500 fine and participate in an alcohol recovery program.
While staying at Tent City, he was an ideal inmate, said Sgt. Jesse Spurgin with the Maricopa County jail.
"No incidents or problems whatsoever," Spurgin said, "He behaved himself perfectly."
On Feb 8th, 2010, Khabibulin was pulled over in his Ferrari for going 70 mph in a 45 mph zone.
Arizona police administered a sobriety test which the Oiler failed.
================================================
2011 NHL R&D Camp Participants Announced
Thirty-six of the top-rated players eligible for the 2012 NHL Entry Draft have accepted invitations to participate in the 2011 NHL Research, Development and Orientation Camp, August 17 and 18, the National Hockey League announced on Thursday.
27 of the 36 players are from Canadian Hockey League teams including 15 from the Ontario Hockey League, seven from the Western Hockey League, and five from the Quebec Major Junior Hockey League.
Participating players were selected by NHL Central Scouting and rank high on the 2012 Futures Lists. The talented group of skaters and goaltenders
will show off their playing skills to general managers and talent evaluators from around the League in a unique best-on-best setting that commences their Draft-eligible seasons.
Dan Byslma

of

the Pittsburgh Penguins and

Dave Tippett

of the Phoenix Coyotes, along with NHL Hockey Operations staff will lead the players over the course of two days as they test a number of proposed rules changes, rink markings and strategies.
Nothing for the 10 players who have today as their birthday.
ATHANASIOU, ANDREAS C LONDON (OHL) 5′ 11′, 157 lbs
BEAUVILLIER, FRANCIS LW RIMOUSKI (QMJHL) 6′ 1′, 170 lbs
BUSSIERES, RAPHAEL LW BAIE-COMEAU (QMJHL) 6′ 1′, 183 lbs
CAMPAGNA, MATTHEW C SUDBURY (OHL) 5′ 10′, 170 lbs
CECI, CODY D OTTAWA (OHL) 6′ 2′, 203 lbs
CURCURUTO, GIANLUCA D SAULT STE. MARIE (OHL) 6′ 1′, 191 lbs
DRIEDGER, CHRIS G CALGARY (WHL) 6′ 2′, 172 lbs
DUMBA, MATHEW D RED DEER (WHL) 5′ 11′, 171 lbs
EBERT, NICK D WINDSOR (OHL) 6′ 0′, 195 lbs
FRASER, JEREMIE D ACADIE-BATHURST (QMJHL) 6′ 1′, 200 lbs
FRK, MARTIN RW HALIFAX (QMJHL) 6′ 0′, 192 lbs
GALCHENYUK, ALEX C/LW SARNIA (OHL) 6′ 0′, 185 lbs
GAUNCE, BRENDAN C BELLEVILLE (OHL) 6′ 2′, 205 lbs
GUDBRANSON, ALEX D KINGSTON (OHL) 6′ 1′, 200 lbs
KOSMACHUK, SCOTT RW GUELPH (OHL) 6' 0', 182 lbs
LAUGHTON, SCOTT C OSHAWA (OHL) 6′ 0′, 174 lbs
MAIDENS, JARROD C OWEN SOUND (OHL) 6′ 1′, 169 lbs
MARCANTUONI, MATIA C KITCHENER (OHL) 5′ 11′, 185 lbs
MURRAY, RYAN D EVERETT (WHL) 6′ 0′, 182 lbs
POULIOT, DERRICK D PORTLAND (WHL) 5′ 11′, 185 lbs
RIELLY, MORGAN D MOOSE JAW (WHL) 5′ 11′, 189 lbs
RYAN, ANDREW LW HALIFAX (QMJHL) 6′ 3', 193 lbs
SISSONS, COLTON RW KELOWNA (WHL) 6′ 1′, 182 lbs
SIWAK, DAULTON C RED DEER (WHL) 5′ 11′, 190 lbs
SUBBAN, MALCOLM G BELLEVILLE (OHL) 6′ 1′, 178 lbs
TIERNEY, CHRIS LW LONDON (OHL) 6′ 0′, 170 lbs
YAKUPOV, NAIL RW SARNIA (OHL) 5′ 11′, 180 lbs
=================================================
Some more pics from the HHOF
Replica Montreal Canadiens dressing room.