Nothing for the 17 players so a look at some of my other Christmas gifts. I love reading so besides getting a subscription to SI, I also received these hockey books.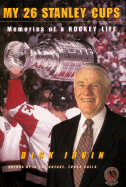 Book Description
Publication Date:

October 2, 2001
Love reading about hockey history. Have read a few chapters and would recommend this.
HELLO, CANADA AND HOCKEY FANS IN THE UNITED STATES AND NEWFOUNDLAND WELCOME TO DOUBLE OVERTIME
A TOUR OF WILD, WEIRD AND WONDERFUL MOMENTS FROM ALL YOUR FAVORITE TEAMS
* The Maple Leafs: The NHL's most loved (and most hated) team
* West v. East—Where do the best Canadian players come from?
* What team jersey did Ozzy Osbourne wear in a mugshot?
* The greatest fight of all time!
* Vancouver's original hockey brothers
* Philadelphia's Spectrum of Evil!
THE HISTORY OF HOCKEY HAS NEVER BEEN SO FUN!
Glanced through

this

.

There's a chapter for every NHL team

.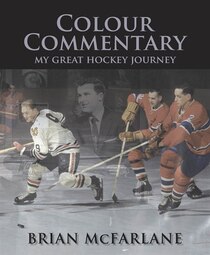 From the dust jacket, "Brian McFarlane is a media member of the Hockey Hall of Fame and is one of North America's best and most prolific hockey writers. He is the author of more than fifty books, including Stanley Cup Fever, The Best of It Happened in Hockey, Hockey's Glory Days: Stories from the Original Six Era, and the books is his two successful series True Hockey Stories and Brian McFarlane's Original Six. As a broadcaster, Brian spent twenty-seven years with CBC's

Hockey Night in Canada

, and has also been a commentator with NBC, CBS, and ESPN."
Mr. McFarlane goes over his 27 years in hockey and hockey broadcasting in this interesting book that has a vast number of great photographs. The information contained is interesting and very personal to Mr. McFarlane, making the stories much more endearing that just some second-hand retelling of his experiences
Lots to keep me busy. These will nicely go with my collection of hockey books.
Did you know--Brian's father, Leslie McFarlane wrote under the name Franklin W. Dixon--that's right, of Hardy Boys fame.