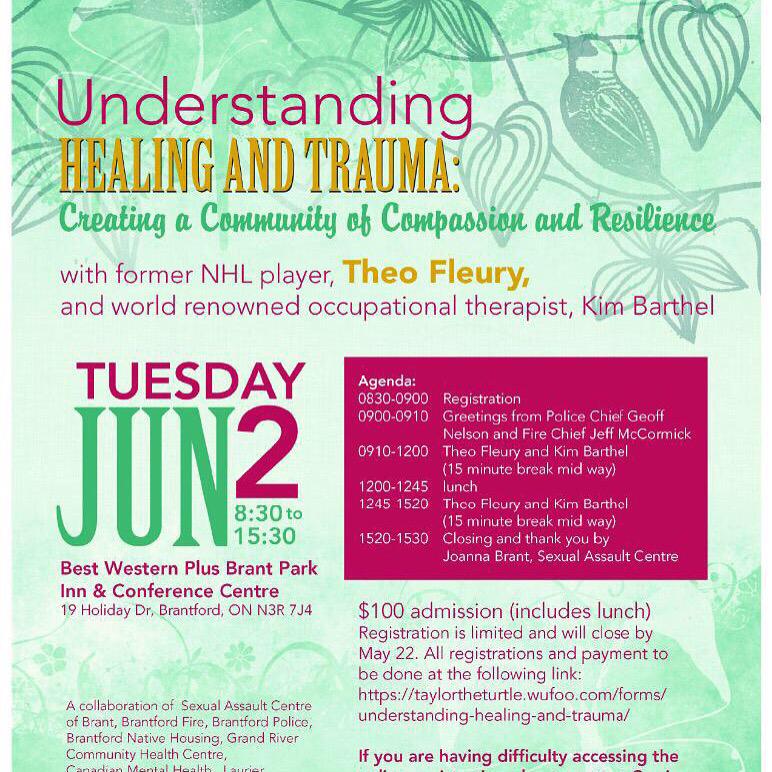 Last week in Brantford, a day long conference Understanding Health and Trauma: Creating a Community of Compassion and Resilience was held. It was about trauma and healing and benefited those who deal with trauma, from teachers to police officers to paramedics.
Theo Fleury and occupational therapist KIm Barthel, who co-authored Conversations with a Rattlesnake with Theo were the guest speakers. It was a day long conversation of healing and recovery. There were plenty of questions and stories. I could not attend but to the rescue was my friend Dennis. He said he would try and get some autographs for me.
90/91 UD # 47 89/90 OPC # 232 RC 90/91 UD # 478
Dennis had this picture printed for me and got it signed.
I also got these two laser wirephotos signed.
The top photo shows Theo celebrating his first NHL goal. Dated Jan 7/89
Bottom photo. A bloddied Theo with Wayner dated March 23/89
Thanks to Dennis for getting these to add to my collection. My first Fleurys.


More info on Theo and his work can be found here